North Andover, MA - 203 Turnpike Street, Unit G1, Building B - Foreclosure Auction
Property Details
203 Turnpike Street
North Andover, MA 01845
Auction is Postponed — Apr 9, 2019, 10:00 AM EST
---
Auction Description
MORTGAGEE'S SALE OF REAL ESTATE
PUBLIC AUCTION

203 Turnpike Street, Unit G1
North Andover, MA

Essex County (Northern District) Registry of Deeds in Book 13347, Page 288.

TERMS OF SALE: A DEPOSIT 0F $10,OOO IN CASH, BANK OR CERTIFIED CHECK WILL BE REQUIRED AT TIME AND PLACE OF SALE. BALANCE DUE WITHIN 30 DAYS.


Property Photos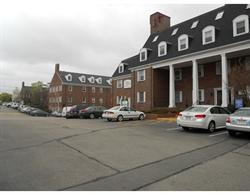 Additional Info
Directions: Click Here
Documents